Meet Jeff & Genine B.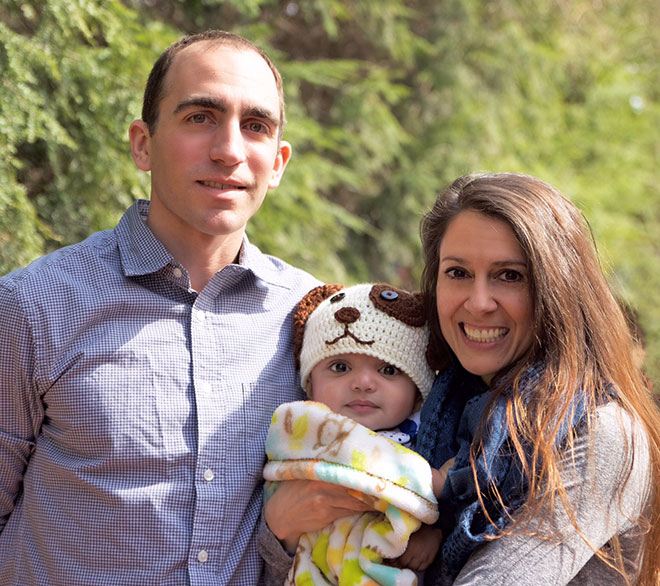 Dear Birthparents,
It is our pleasure and honor to meet you!
Making an adoption plan for your child must be a difficult decision to make, and we cannot say that we understand what you are going though. We respect and admire your decision, and we thank you for taking the time to read our story. It is our hope with this letter, you will have an idea of what life with our family would be like for your child.
Our names are Jeff and Genine. We met in May of 2009, through a mutual friend of ours. We are so thankful she introduced us to each other! We clicked immediately, spending lots of time together outdoors (we absolutely love to go hiking, running and camping together), hanging out with each other's friends and families, cooking delicious dinners together, traveling, and walking our dog, Gino! In September 2015, we adopted our beautiful son, Alan.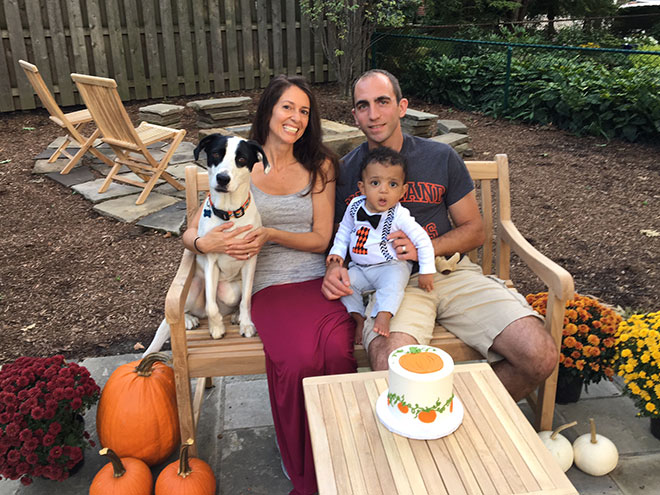 Jeff has an engineering background and completed his MBA in 2012. He now works in business as a manager at a local manufacturing firm. Genine also has a master's degree, and works in higher education at a nearby university. At the same time Jeff completed his MBA, we got married and moved into our new beautiful home located in a gorgeous, quiet neighborhood in the greater Cleveland area. We feel so lucky living here, surrounded by kind neighbors (including lots of kids!), a great school district, beautiful parks, museums and architecture. Alan is amazing and we are so blessed to have him in our life. He is a sweet, cuddly and happy toddler whose favorite things are reading books and playing outside!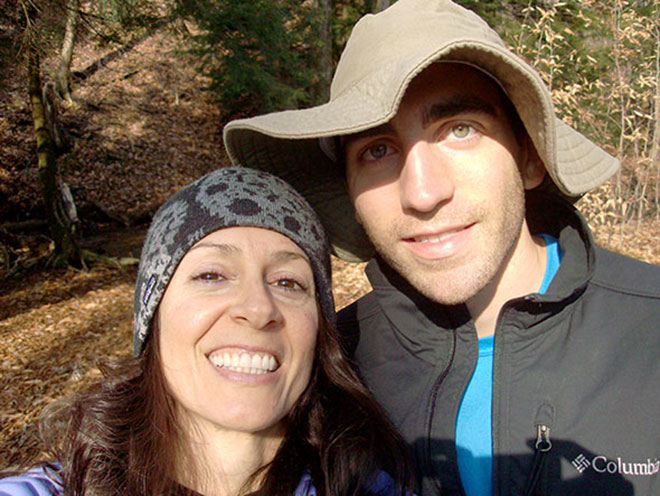 Family is our number 1 priority. We take time every evening to go for family walks around the neighborhood, eat dinner together and read lots of bedtime stories! Giving back to our community is another important value to us. Jeff serves on the board of a local charter school and most recently, played a key role in saving the school from closing. Additionally, we adopted our dog, Gino, from an amazing local dog rescue organization, and continue to help the organization by assisting with fundraising events.
Now here we are, taking the next and most valued one in our relationship by adopting another child! We are so excited to grow our family and can promise you that we are committed to providing your child with unconditional love and support, close relationships with family and friends, especially with big brother Alan and faithful canine companion Gino, and opportunities to explore and develop his or her talents through the outdoors and education.
We send you our prayers and many blessings as you continue on your journey. Thank you for taking the time to read our story.
With loving kindness,
Jeff and Genine B.
For more information about our family, please contact Adoption Link at 1-800-643-3356.