Meet Renee & Tim S.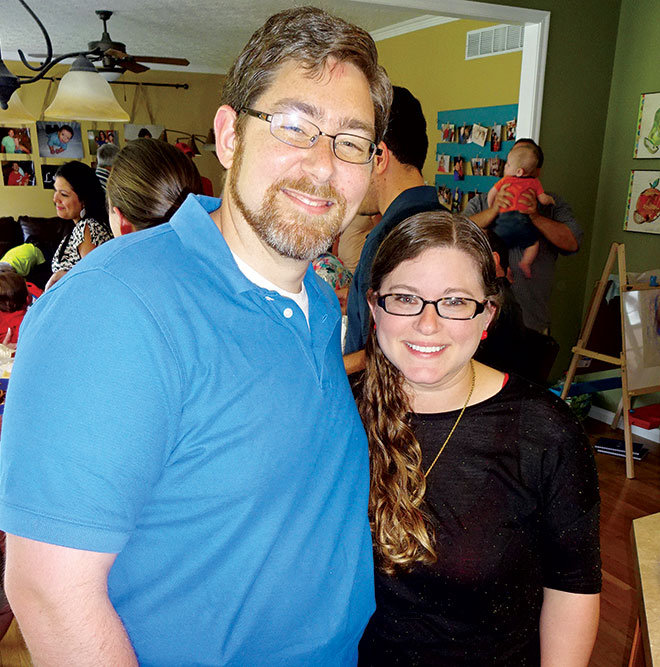 Dear Birthparents,
Hello! Our names are Renee and Tim, and we thank you for considering us as parents in your adoption plan. We appreciate your great strength, courage and sacrifice. While we do not know the right words to express our admiration, you and your family are in our thoughts and prayers.
We met in 2005 while in college at The Ohio State University, married four years later, and now live in a suburb north of Cincinnati. We have been happily married for eight years and have been blessed with three biological children during that time. However, we do not feel like our family is complete yet, and we are hoping to bring in the next member of our family through adoption.
About Renee by Tim Renee is an amazing woman, wife, and stay-at-home mother. She is warm and patient without talking down to the kids. Her Bachelor's Degree in Human Development and Family Science has really helped when we're trying to think of fun, educational things for our family to do. She definitely runs the schedule for our household and is always looking for new and better ways to make our house a loving, welcoming home.
About Tim by Renee Tim has an extremely strong work ethic and is a dedicated, loving husband and father. He has his Bachelor's and Master's Degrees in Computer Science and Engineering and works hard at his job and plays hard at home. He is a hands-on father, acting as a jungle gym for the kids, but still has serious conversations about life with our children. Tim's job permits him to be flexible with his hours, allowing him to put his family above anything else.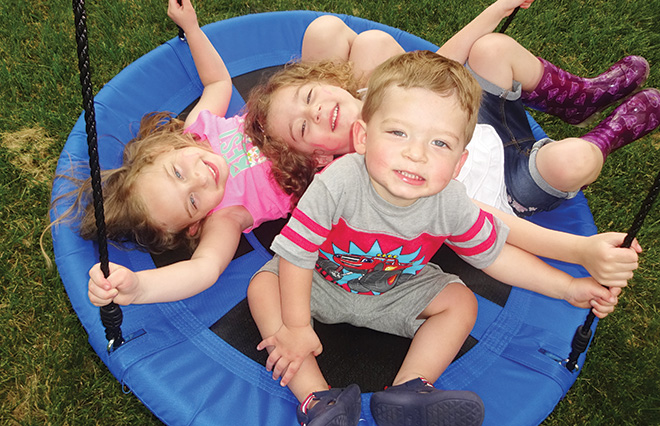 About the Kids Elizabeth, who is Samantha's twin, is a sweet, wonderful, determined little girl and has been that way right from the start of her life. She is silly and adventurous and loves to pretend play. Samantha is full of wonder, curiosity, creativity, and gentleness. She thrives on having responsibility, problem solving, and writing out to-do lists. Performing songs and dancing, counting, puzzles, crafts, and playing with babies makes her happy. Benjamin is a caring and funny toddler. His favorite things right now are playing with vehicles and balls, looking at cars from our front window, playing with other kids, and being silly.
As a family, we like to spend quality time together snuggling and playing. We have a fenced-in backyard with a play set the kids love to climb and swing on. If/When they need a change of pace, we get out our bounce house and let the kids jump to their hearts' content.
Our home is located in a family-friendly neighborhood with sidewalks and walking paths. We feel fortunate to have Tim's parents living just a few houses down from us. We are also close to several community parks and have memberships to the Cincinnati Zoo and our local YMCA.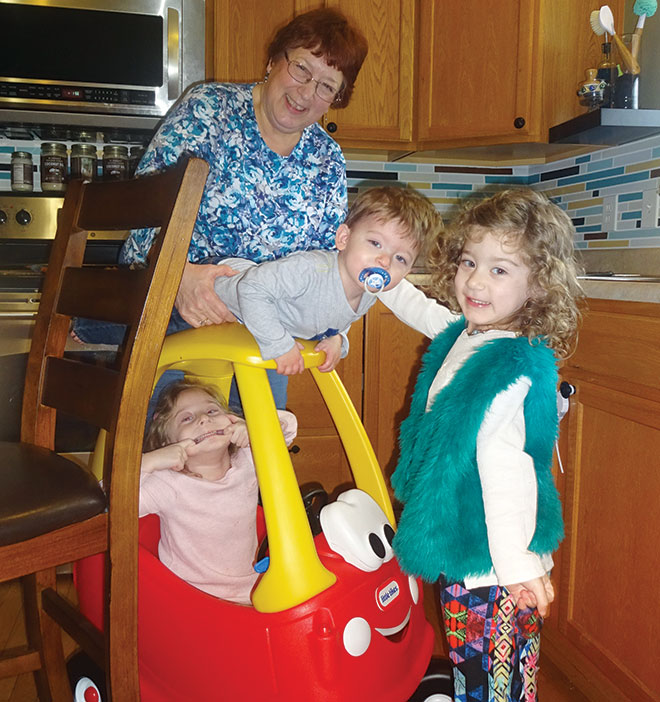 We have built our relationship with each other on a foundation of kindness, respect, honesty, empathy, and loyalty. We do our best to instill those same values, along with self-reliance and a good work ethic, in our children.
We are ready to add to our family through adoption and want you to know that we will love your child with the same love we give everyone in our household. If you choose us to be a part of your adoption plan, we will love your child with open arms and unconditionally. We are thrilled at the prospect of growing our family and cannot wait to share our home, which is already so full of love and laughter, with another child.
Sincerely,
Renee & Tim S.
For more information about our family, please contact Adoption Link at 1-800-643-3356.