Meet Lyndon & Lucy D.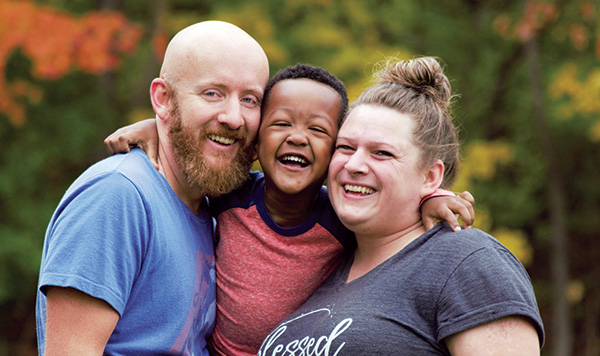 Dear Birthparents,
We are excited to give you a glimpse into our lives and what makes our home and family ours. Our home is a happy, peaceful, and welcoming one, and we are eagerly anticipating the joy an additional child will bring to our family! As you read about us, know that we are already praying for you and your child, and that we anticipate meeting you, knowing that our relationship with you will be a very important part of our lives.
We met when we were young and carefree in junior high, and then were married in 2005 at the age of 21 (Lyndon) and 19 (Lucy). While we were still very young, our love and commitment to God and to each other carried us through the years of infertility where our dream of adoption was birthed. We were so richly blessed when Kyler joined our family in 2014 as a 4 lb 2 oz baby who has since grown to be a tall, handsome young man who is anxiously awaiting the day he gets to be a big brother!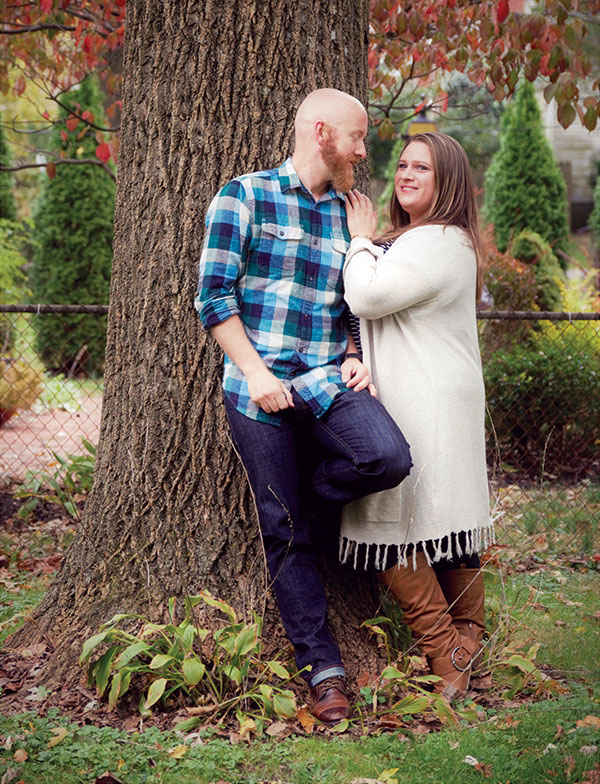 Lyndon is an Emergency Room RN in a hospital in Dayton. He has been a nurse for 6.5 years and enjoys the opportunities he has to help those who come to the ER for a variety of reasons. When he is at home, Lyndon enjoys playing piano (often with Kyler drumming or playing his guitar), biking, running, or watching movies. He is a devoted husband and daddy, and enjoys spending time with Lucy and Kyler by going shopping, watching movies, or going on walks together.
Lucy is living her dream of being a stay at home wife and mom. She enjoys learning through reading, listening to podcasts, or hosting visitors, and also thrives on cooking delicious meals, baking mouth-watering treats, and decorating our house, turning it into a place we love to call home. Lucy is really good at including children in activities like baking, and Kyler loves to "help" Lucy in the kitchen or around the house. Lucy is Lyndon's main cheerleader, supporting him and encouraging him to be the best he can be. Kyler adores his mama, and Lucy's nieces and nephews agree that Lucy is a very special auntie.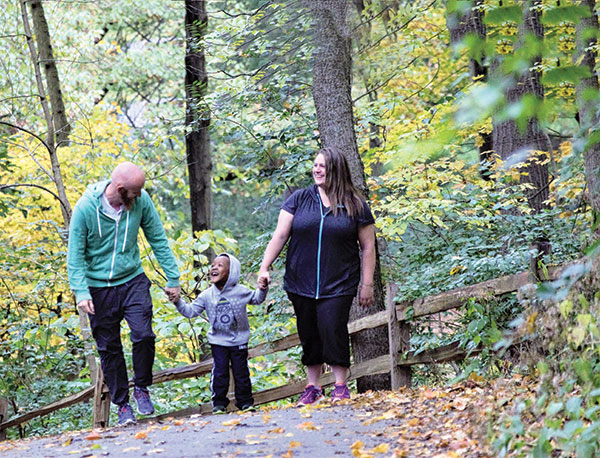 Our families are looking forward to loving on our next child. Grandparents, uncles, aunties, and many cousins make our Christmases, Thanksgiving, and other holidays special with lots of memories, food, and gifts!
We hope that this gives you an idea of who we are and what our home is like. We are not perfect parents, but we promise to unconditionally love and nurture any child that comes into our home. As you are making difficult decisions, may you feel peace, love, and purpose. Wishing you God's blessings!
Lyndon, Lucy and Kyler D.
For more information about our family, please contact Adoption Link at 1-800-643-3356.