Meet Andy & Ashley W.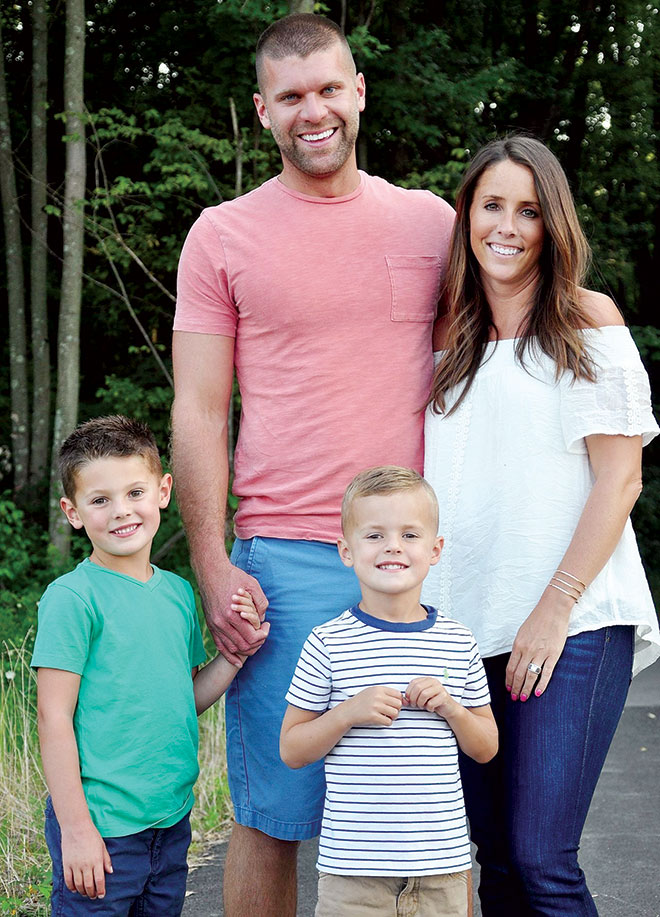 Dear Expectant Parents,
Thank you for choosing adoption. We are grateful and honored to be considered as adoptive parents. Most importantly, we commend your courage, strength and resolve in light of many unknowns.
We met fourteen years ago in Ft. Myers Beach, Florida, on Spring Break as love-struck 19 year olds, and our relationship blossomed into marriage seven years later. Soon after, we were blessed with the birth of our two boys, Cason (age 5) and Palmer (age 3). They enjoy time with their many friends, building forts, playing with monster trucks, games of driveway (and basement) basketball, bike-riding, and the Guess Who board game.
But, our immediate family doesn't quite feel complete. Prior to having children, Ashley was a social worker and has always had a heart for adoption. In light of recent struggles to get pregnant, it is clear God has a different plan for us. We couldn't be more excited to welcome another child into our home. And, we are eager to fill the quiet, baby bedroom with love, laughter, and sounds of joy.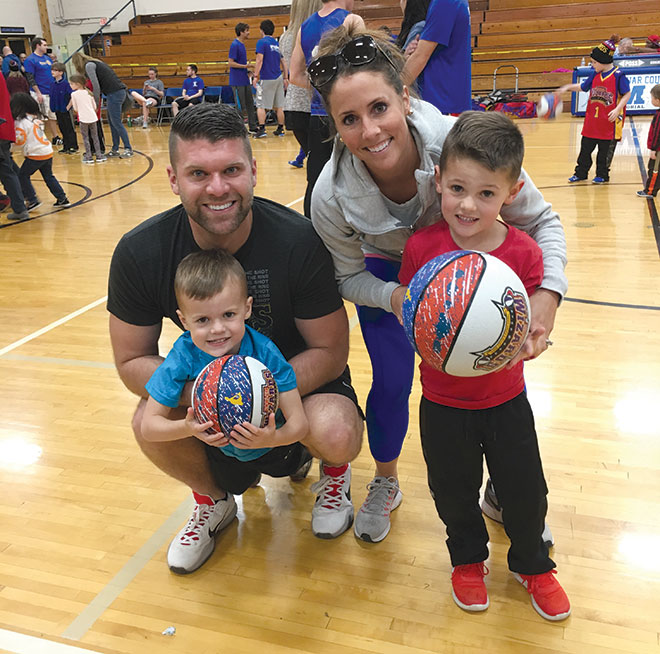 We have great support from extended family, our Church (many of whom have adopted), and dear friends and neighbors. Andy is familiar with blending families, too; his older brother, Nathan, was adopted from India as a young child.
Ashley was born and raised in Warsaw, Indiana. "My parents still live in Indiana where my Dad excels at woodworking and fishing. Mom can often be found at a concert (a real music fan!). My only sibling, a younger brother, Bryan, lives with his wife in Nashville, Tennessee. We – and they – visit often!" Ashley is creative, caring, and a fiercely loyal companion. She is a passionate Mom with a panache for arts & crafts and interior design. She can also impress the neighborhood boys with her home run swing in front-yard baseball games. She enjoys travel; her favorite destination is San Francisco, California.
Andy was born and raised in Delaware, Ohio just 30 minutes outside of Columbus. "My parents still live in Delaware where my Mother has been a pre-school teacher for nearly 30 years. My Dad enjoys nothing more than being Grandpa, but makes time to run his own business and nurture eight-foot-tall sunflowers in his garden. My big-brother, Matt, has been my life-long play-mate; he has a daughter Anna and lives with his wife in Central Ohio. My other brother, Nathan (who was adopted), lives around the corner in Hilliard." Andy is driven, outgoing, and active. Since he was a teenager running an eBay business, he has been entrepreneurial, too. Today, he runs his own real estate business and particularly enjoys renovation projects, watching the before-and-after transformation unfold. He is a former college basket- ball player who enjoys fitness as both stress relief and a healthy way of life. Andy also loves to travel; his favorite destination is Charleston, South Carolina.
We take great joy in our home being a community meeting spot. Nestled next to the bike path and on the corner of the neighborhood, our fire-pit often plays host to S'more making and water balloon fights. In the winter, the hill in the back proves to be the perfect place to sled! The area Hilliard schools are within a short bike ride where Ashley serves as a classroom and PTO volunteer.
While community and home are two of our greatest priorities, we also enjoy providing our children with culture and life experiences. Our boys have visited Disney World, the Caribbean in Riviera Maya, Mexico, Chicago, and Put-In-Bay Island.
Thank you again for learning more about us. In the days and weeks ahead, we are hopeful to learn more about you and your dreams for your child.
In support and appreciation,
Andy, Ashley, Cason, and Palmer W.
For more information about our family, please contact Adoption Link at 1-800-643-3356.