Meet Casey, Rhonda, and Brody H.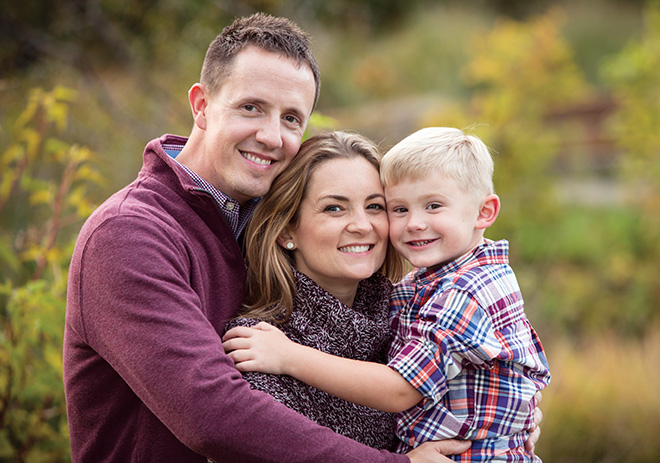 Dear Birth Family,
Hello! We are Casey, Rhonda and Brody. Thank you for taking the time to look at our family's profile and for considering us as your child's adoptive parents. We have been attempting to expand our family for several years and have now decided to follow our hearts and God's encouragement to adopt.
We understand adoption is a very difficult decision to consider for your child, a decision that takes amazing faith and maturity. You are a true role model of strength, courage and deep unfathomable love. We would love nothing more than to have an opportunity to meet you, get to know you, and join together on this loving and faithful journey.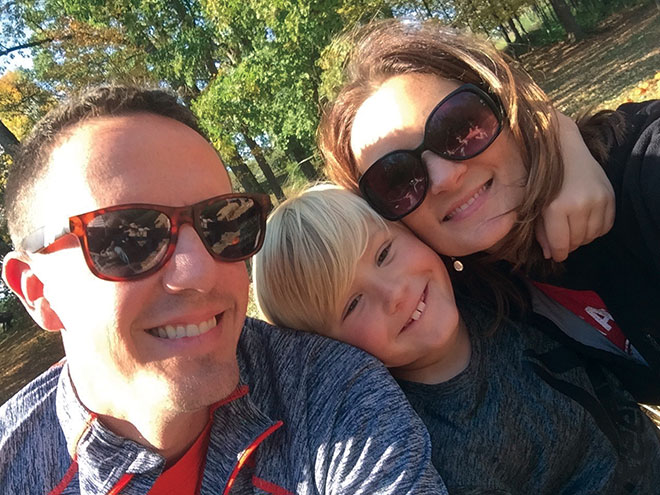 Our journey to adoption started years ago before we met. We believe God placed the urge to adopt in our hearts as young adults and kept it alive in us as we grew into adulthood. In fact, it was one of the things that attracted us to one another early on.
We met through mutual friends and coworkers and quickly fell in love. We have a beautiful seven-year-old son named Brody, who is the light of our lives. We live in Bellbrook, Ohio, a suburb of Dayton, where Brody attends first grade. Casey works in Sales/Marketing for Heartland Hospice. Rhonda works as an Occupational/Certified Hand Therapist. We both grew up in large, energetic, loving families that taught us the value of being a close-knit family. We cherish the relationships we have with each other and with all our friends and family more than anything.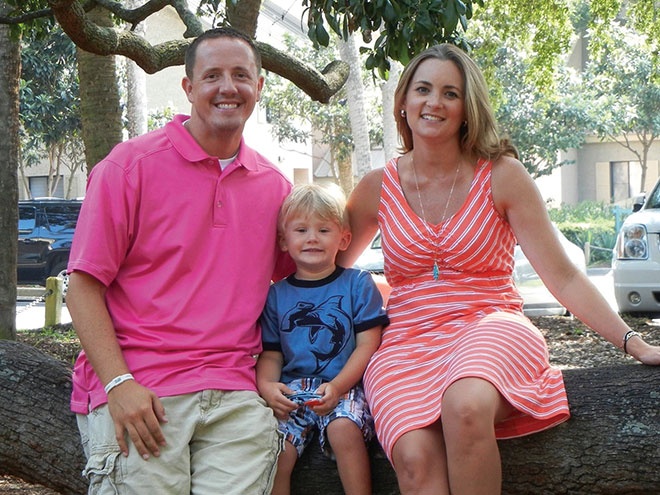 We enjoy bike rides, movie nights with popcorn, playing board games and in general just making each other laugh. We attend Centerville Community Church and want to raise a large family in a loving Christian home. Several friends and members of our church family have adopted. We have received strong and encouraging support from our family and friends, and they all look forward to supporting us and celebrating our adoption journey.
We thank you again for simply considering us as adoptive parents for your child. We want you to be proud of your decision and we promise to forever honor, respect and remember you in our home. When connected through your child, you will become an important part of our family. We have long awaited the blessings of a second child and promise to shower him or her with love, support and encouragement our whole lives through.
We truly believe God has a plan for everyone and adoption is God's plan for us. We are hopeful that you feel we are meant to be a part of your child's life as well. We want you to know how excited we are to have the opportunity to share our story with you. Until we meet, we pray for you and your child and hope that God guides you with peace and strength in your decision.
Love,
Our Family – Casey, Rhonda, and Brody
For more information about our family, please contact Adoption Link at 1-800-643-3356.