Meet Christy & Brandon C.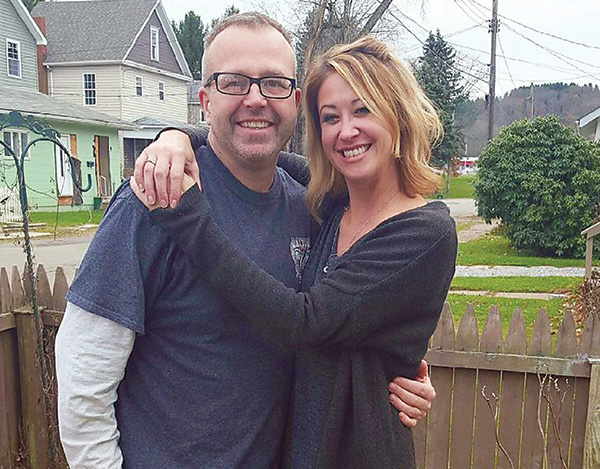 Dear Birthparents,
Hi there! We are Christy and Brandon from Berea, Ohio, a suburb of Cleveland. First and foremost, we want to thank you for considering us as adoptive parents. We understand what an important decision this is for you, as well as for your child's future.
We have been hoping to become parents together for years. If we are chosen to become adoptive parents, it will truly be a blessing we will cherish, and we will forever admire you for you giving us the opportunity to love and support your child.
We met at work and became friends in 2011 and over time discovered that we share many common interests, including a love of outdoor activities, sports, travel, and children. These common interests became the foundation for our loving relationship, and we married in 2012. When Christy met Brandon's daughter Neve, she saw firsthand what an amazing father he is, and how his daughter adored him. Although Brandon's job took him to Cleveland,180 miles from his daughter, he and Christy visit Neve at least twice a month. Being committed parents, we travel to Neve's piano recitals and soccer games, and we have introduced Neve to hiking and snowboarding.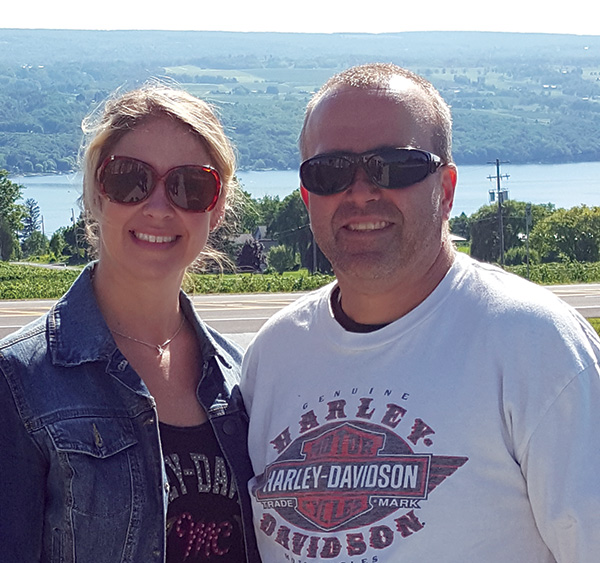 As the years have passed, our love for each other has grown. We have supported each other through the disappointment of multiple unsuccessful fertility attempts. After much research and careful consideration, we decided to provide a happy, secure and loving home to children through adoption.
Christy has a bachelor's degree from the University of Toledo in communication, as well as a dental assisting certificate. She is currently working as a flight scheduler for Sherwin Williams Flight department and also as a dental assistant at a periodontal office. Working part time will give her the opportunity to spend more time at home with the baby. Christy was born and raised in Cleveland and loves her home because there are so many things to do and places to go with children, including enjoying sports, hiking and biking through numerous parks, and spending summer days on the shores of Lake Erie.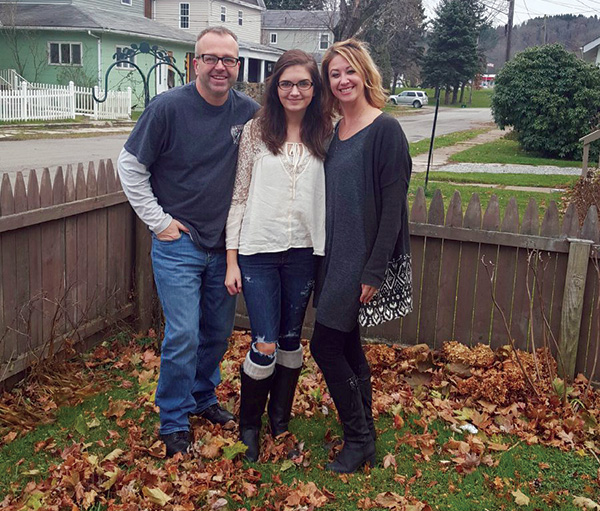 Brandon has an associate degree from Pittsburgh Institute of Aeronautics in Specialized Technology and currently works for a Cleveland Corporate Business Jet repair facility. He was born and raised in Punxsutawney, Pennsylvania, the weather capital of the world known for the popular Groundhog Day event. Brandon is a wonderful father to his daughter and is also an uncle to his younger brother's two teenage sons. In his spare time, his hobbies include riding motorcycles, working on home projects and watching football. He enjoys water activities, sports, traveling, and camping. For Brandon, there is nothing more relaxing than sitting outside by a little campfire. He also volunteers for an organization that supports abused and bullied children.
A secure, safe and loving environment perfectly describes our family. We want to teach our child all about love and accepting people no matter who they are. We intend to nurture our child by supporting them to grow and to teach them to love unconditionally.
We have wonderful parents and siblings who are thrilled for us to adopt. They can't get over the excitement of having another little baby in the family.
Thank you so much for learning more about us!
Sincerely,
Christy and Brandon C.
For more information about our family, please contact Adoption Link at 1-800-643-3356.