Meet Douglas & Carrie M.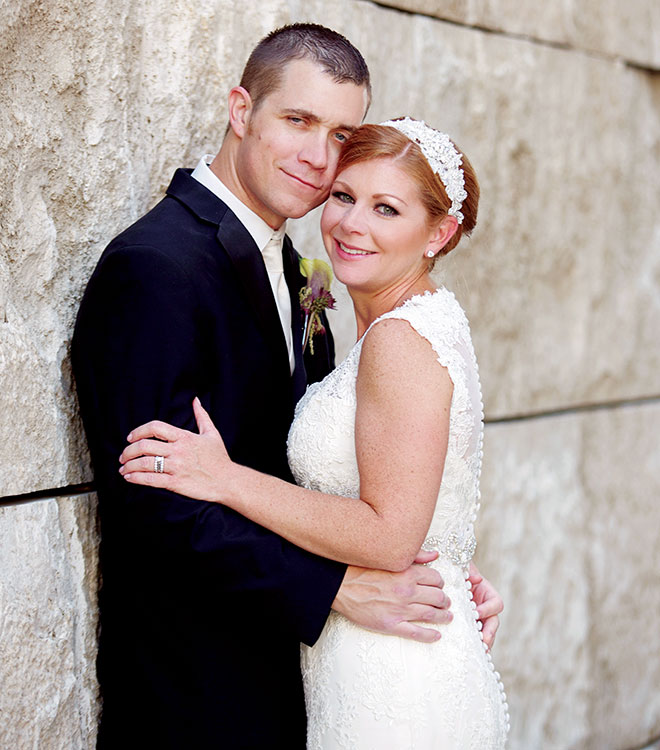 Dear Birthparent(s)
Thank you for taking the time to learn more about our story as you consider us as adoptive parents for your child. We feel honored and blessed that you are considering us in your adoption plan. We cannot begin to imagine what you are going through, but please know how amazing and wonderful we think you are. You deserve nothing but the best for yourself and for your baby. We would be honored and privileged to be with you every step of the way.
We are Douglas and Carrie. We met in 1995 in high school, and have been best friends ever since. We married in September 2014 in Cincinnati, Ohio, where we now live in a new home we purchased about two years ago with the vision of starting our family here!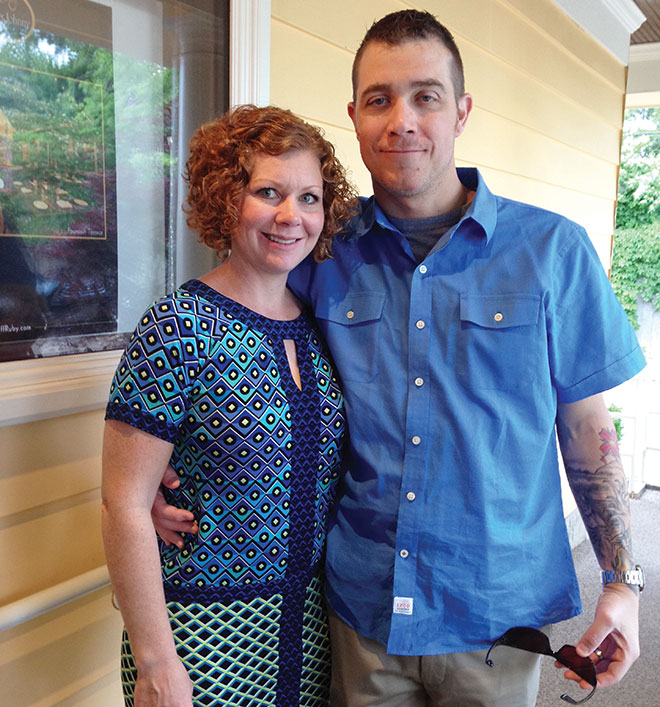 Carrie is a hairdresser and small business owner. She rents space in an upscale salon in Hyde Park. She has been working as a stylist for seventeen years and LOVES what she does! Her favorite leisure-timeactivity is spending time with friends and family. She loves to work around the house on projects both indoors and out and particularly enjoys gardening. Carrie also takes pleasure in spending time with our puppy Brody, walking him through the neighborhood and throwing the ball for him to fetch.
Douglas works full time first shift at a distribution center for a food flavoring manufacturer in Florence, Kentucky. He loves his job and the people he works with. He has an associate degree in Internet Management and Web Design. Douglas also worked several years as a volunteer firefighter and was certified by the Ohio State Fire Academy.Doug enjoys reading, doing home projects, and working in the yard. He loves music and plays both the piano and guitar. He took twelve years of piano lessons and also studied piano theory.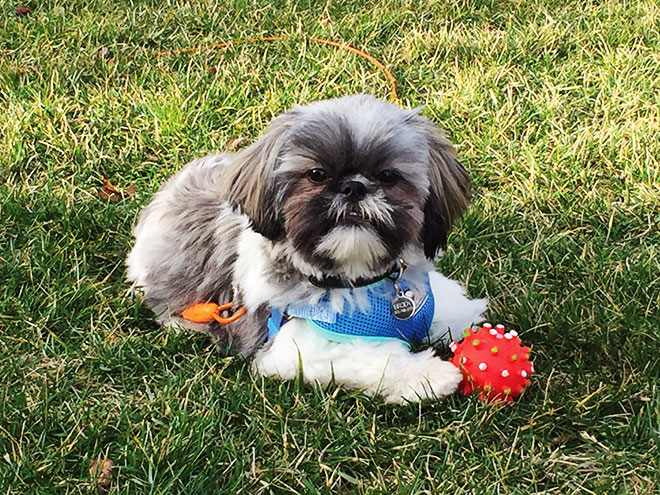 We both love animals and have a cute little nine-month-old puppy named Brody, who is full of energy. He enjoys all the children in the neighborhood! He loves to play with his ball, and when he's tired, he loves to snuggle up with us.
We live in a three-bedroom ranch home in a quiet little cul-de-sac. We have a wonderful back yard perfect for a growing child. Several families on our street have young children and babies – a perfect neighborhood for raising a family. We have an excellent school system, and are minutes from several parks, libraries and museums, as well as amusement parks, the zoo, and the aquarium. We will have a great time with our child!
We have a beautiful family and a wonderful life together which we are ready to share with a child. Our extended families have expressed their excitement, love and support for us in this journey. We appreciate how truly blessed we are to have so many people in our lives who want this for us!
By choosing us, dear birthparents, our families will be connected. We cannot wait to meet you and hear your story! We look forward to learning more about your hopes and dreams for your child. We hope that we can help make those hopes and dreams become a reality.
Thank you again for considering us!
With deepest respect,
Douglas and Carrie M.
For more information about our family, please contact Adoption Link at 1-800-643-3356.