Meet J.D. & Molly H.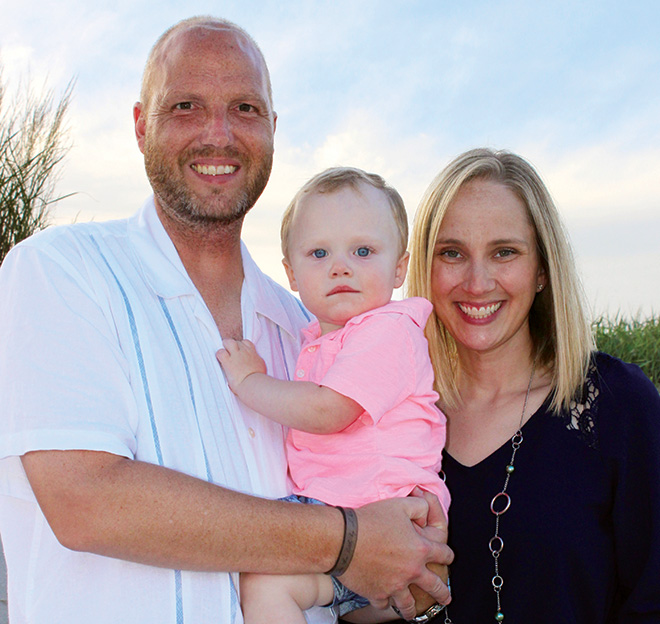 Dear Birth Parents,
Thank you so much for making time to read about us. We can't imagine how difficult this decision is for you. We hope that by getting to know us it will make you feel more at ease. Thank you for considering us to parent your child.
We are Molly and J.D. We're both 40, and we live in Columbus, Ohio. We were married 14 years ago in Molly's childhood church. We have both earned college degrees. We have supported each other through tough challenges and have also enjoyed much fun together — football games, concerts, friends, and travels. Our best journey so far has been parenting our 2-year old son, John. We became a family of 3 through adoption in December of 2015 and it was the most incredible thing we've ever done.
It's a challenge to communicate something so deeply felt as the desire to be a parent. It's hard to put into words our eagerness to love, protect, and guide a small person through the years. People always say John is lucky to have found us and we say, no, we are blessed to have him. He gave us the ultimate gift — he made us parents. Now, we are hoping to give John a brother or sister to grow up with.
We feel that an open adoption is right for us, and would like for our child to have his or her questions answered. We would like the chance to work with you to create a plan with which we can all feel comfortable.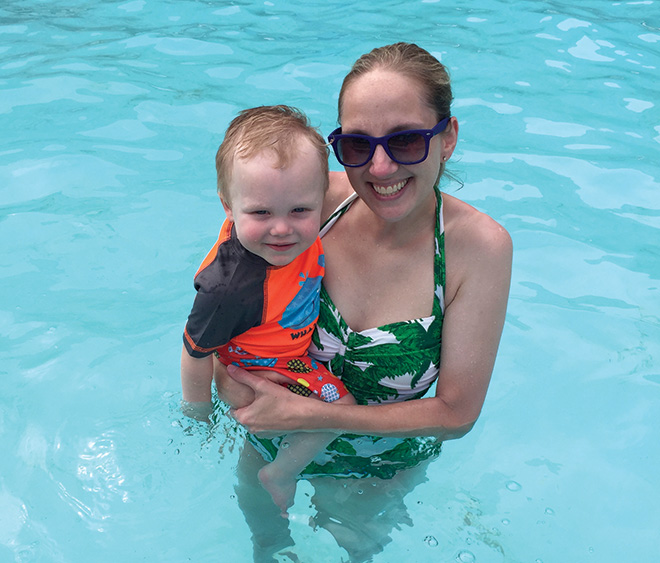 About Molly. Molly has learned to sweep crumbs from crevices and to scrub stains off tiny t-shirts and she loves kissing baby cheeks and reading bedtime books. She enjoys pulling the red wagon around the block and talking about shapes in the clouds, and spending summer days around an inflatable kiddie pool. Molly loves dogs, adores her nieces and nephews, and is crazy about Christmas. Molly works with children as an occupational therapist in the Dublin City School District. She is passionate about pediatric therapy and works hard to help each child reach his/her potential.
About J.D. J.D. has a heart as big as they come. He likes to golf and spend time outdoors. He compliments Molly's cooking and gladly does the dishes. J.D. has become a pro at late night diaper changes, holding sticky hands, and building wooden block towers. J.D. works as a Right of Way agent for Easi in New Albany, Ohio. J.D. is often described as genuinely caring and kind. He adores Molly and he's always happy to help family and friends. He has an infectious laugh and has lots of love to give.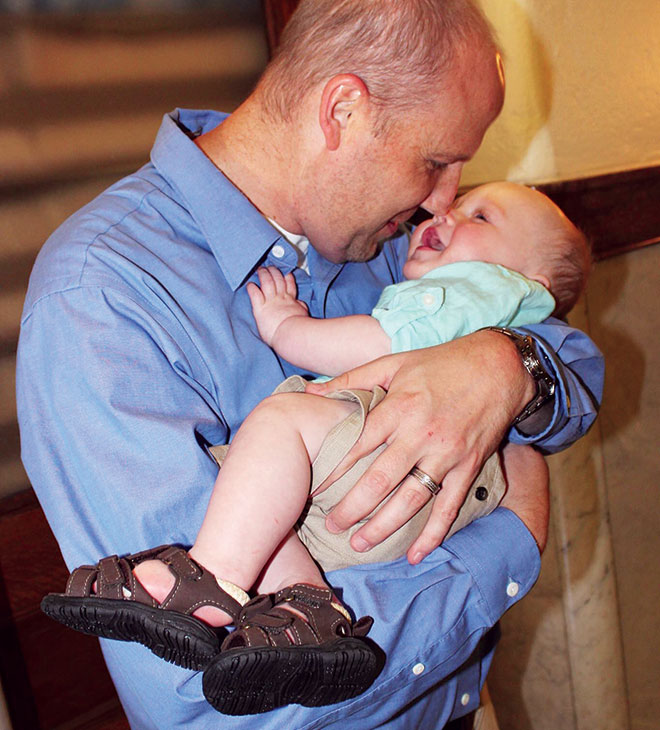 Our home is in a small, safe neighborhood. It is comfortable and clean, and our backyard is perfect for catching softballs and fireflies, for making s'mores and memories.
Molly's mom, who also lives in Columbus, is active and healthy and looks forward to welcoming her 4th grandchild, and spending lots of time with him or her.
We have siblings as close as West Virginia and as far as California, and dear friends near and wide. We make every effort to spend time with all of them, getting together for birthdays and bonfires, concerts and cookouts.
While you grow a baby in your womb, while you wrestle with complicated decisions, our prayers are with you. Our hearts are clenched in anxious hopefulness. We pray you will consider placing your child in our family. We cannot wait to give another child our arms to run into and our hearts to call home.
J.D. & Molly H.
For more information about our family, please contact Adoption Link at 1-800-643-3356.