Meet Jessica & Andrew G.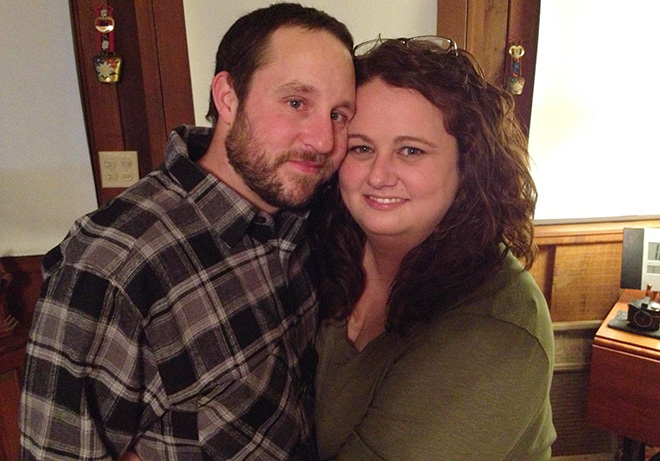 Dear Birthparents,
We would like to thank you for taking the time to learn about our family. It is our hope that through our profile you are able to see the loving and supportive home we could provide for your child. We have been married for more than 10 years and are excited to grow our family through adoption. Due to fertility difficulties for both of us, this will be our first child.
We live in Miami Township, Ohio with our dog Izzy. The community offers many enjoyable activities such as hiking trails and outdoor fun at Cox Arboretum, farmers markets and festivals, a bike path along the Great Miami River, many parks and playgrounds, and plenty of dining and shopping.
Jessica's family (left) and Andrew's family
Andrew is a plumber who works for a mechanical systems company in the Dayton area. Andrew enjoys outdoor activities such as fishing, golfing and camping and hopes to share his love of the outdoors with his future son or daughter. He likes working on projects around the house and doing yard work because he takes pride in a beautiful home and yard.
Jessica is an Intervention Specialist who teaches high school Science to children with mental health and behavioral challenges. Jessica enjoys crafting and creating unique items to give as gifts and to decorate their home. She is a fantastic baker and loves to make goodies for events and family gatherings.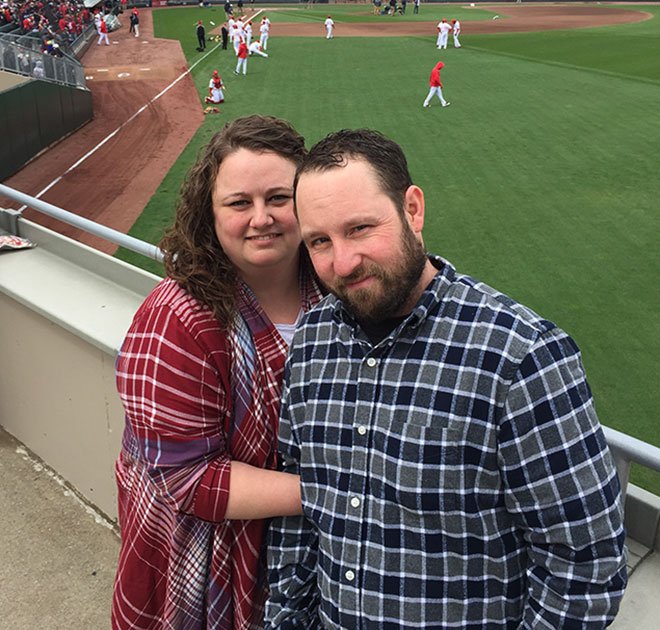 Together, we enjoy movies and music, watching and attending baseball and football games, and outdoor activities. Family is very important to both of us and we spend as much time with them as possible.
We are committed to providing a nurturing environment full of fun and education. We believe in openness in adoption and feel that it is important that your child know their birth family. We will be happy to share pictures, information and updates as the child grows.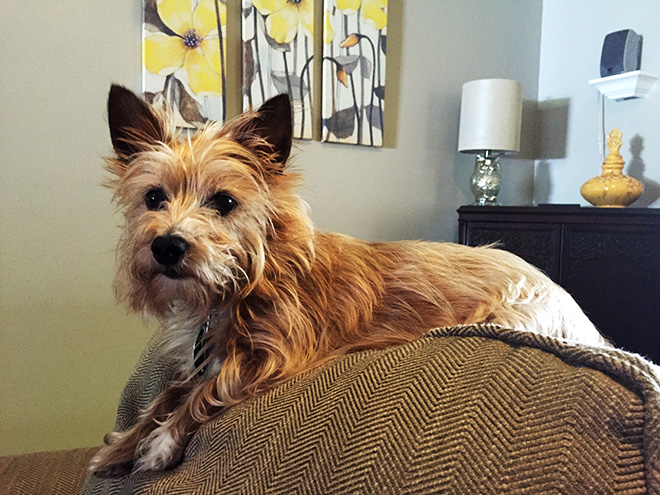 Our dog Izzy
We are excited about embarking on this journey to expand our family through adoption and a new baby would mean so much to our extended family who is very supportive of our decision. We are hopeful that you decide to make us a part of the adoption plan for your child.
Sincerely,
Jessica and Andrew G.
For more information about our family, please contact Adoption Link at 1-800-643-3356.v