You are here: Our Waiting Adoptive Families > Meet Rob & Madison A.
Meet Rob & Madison A.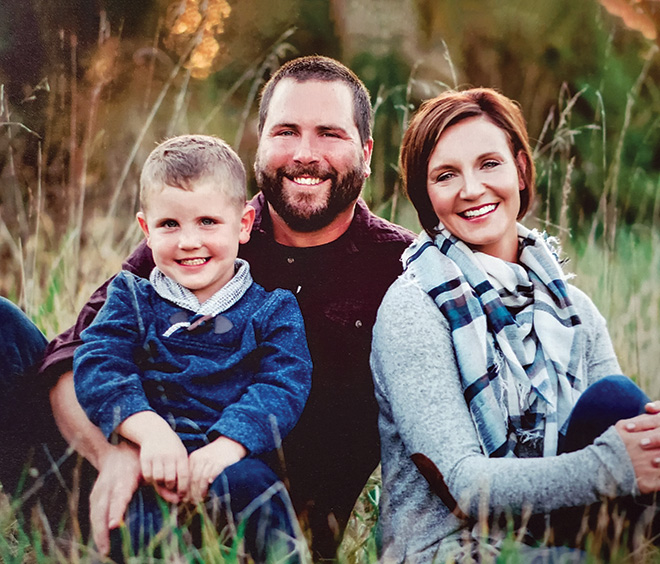 Dear Birthparent,
Thank you for choosing adoption. We cannot say just how grateful we are! Thank you also for taking the time to read a little about us. We want to share a bit of our fun and wonderful life with you.
We went through almost three years of infertility after our first son. It has been a long journey to get here, but we now know that adoption is the best choice for our family — it's the path we were meant to follow. We are lucky to have a great support system of friends and family who have been with us every step of the way. Everyone is ready to share their love with another child.
We will be entirely open with our child about where they came from, making it clear that they have two families who love them. We hope to build a loving connection with you, too, dear birthparent.
We met 12 years ago in our home town of Van Wert and married in 2008. Our relationship is very fun-loving and honest. We love to do anything outdoors and enjoy spending time with our family. We're fortunate that we live close to our family, so we are able to get together often.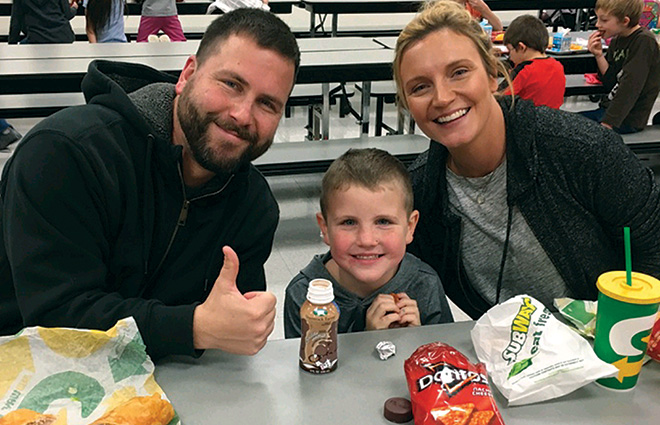 Enjoying lunch at Tripp's school for Parent's Day
We welcomed our son, Tripp, in 2012. He has such a big heart, and he loves anything that makes him laugh. Being parents has been the greatest blessing in our lives, which is why we so much want to grow our family!
About Rob. Rob is outgoing, creative, loving, funny and compassionate. He attended OSU and graduated with a degree in Horticulture, which he now utilizes at our family nursery. He has a very supportive and loving family. His father, sister, and brother-in-law are all practicing physicians in Van Wert. His mother has been a stay-at-home mom and loves having us over for family dinners and get-togethers. Rob coaches Girls Varsity Basketball. He is passionate about coaching and has built a strong program at Van Wert. He brings the same values to his coaching as he brings to his family — trust, honesty, and respect.
About Madison. Madison is kind-hearted, fun-loving, nurturing, imaginative, and strong-willed. She is a Licensed Massage Therapist and is also the Office Manager at our nursery. She has a very flexible schedule and is able to work from home, which she absolutely loves. She hosts seasonal fairy garden and wreath workshops at our store, which our son, nieces, and nephews all love to help with! Like Rob, Madison comes from a very loving family. Her mom and dad own a successful fertilizing company and farm their own land. Her sister is a pre-school teacher and volleyball coach. Her brother lives in Columbus with his family and owns his own insurance agency. She is close with her family, and our son is fortunate to have lots of cousins to grow up with. Madison wants nothing more than to have a growing family to share all of her love with!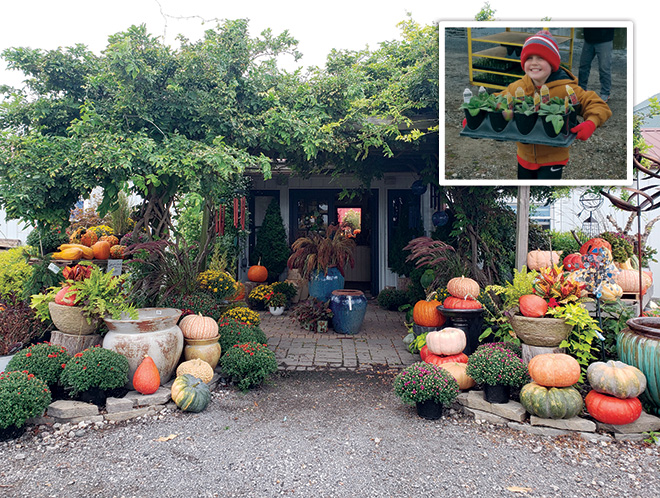 Our son (inset photo) is excited to help get the greenhouse ready for a new season.
Our Special Home. Two years ago we decided to move out to the country, where we have a family nursery, gift shop, and farm. We love that our home is right next door to the nursery. It's a perfect place for making family memories, and we have made a lot of them so far. We have many loving animals to care for and, as you can imagine, so many things to do here together as a family. We are looking forward to sharing these special experiences with our new child.
Thank you again for taking the time to learn about our family.
With Love,
Rob & Madison A.
For more information about our family, please contact Adoption Link at 1-800-643-3356.