Meet Stephen & Jenn S.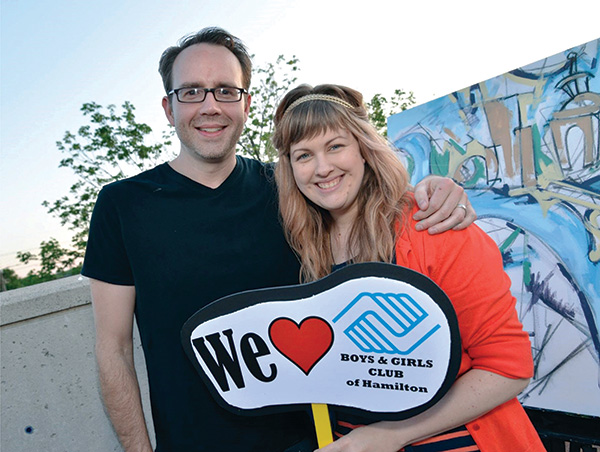 Dear Birth Family,
Thank you for taking the time to learn about our story! We are grateful for the love and courage you are expressing by considering an adoption plan for your child. After many unsuccessful infertility treatments, we knew it was time to look into other ways to welcome a child into our home. We have known for many years that we wanted to grow our family and have so much love and fun to share with a child.
We are both artists and value creativity and exploration in life! Your child will paint and draw, play outside in nature and be surrounded by love and laughter. They will search for shells and build sandcastles on the beach. They will hear "I love you!" every day. They will enjoy family traditions like special weekend breakfasts and helping Dad in the vegetable garden. Through our struggles to have our own child, we will value your baby so deeply, as raising them is truly our dream.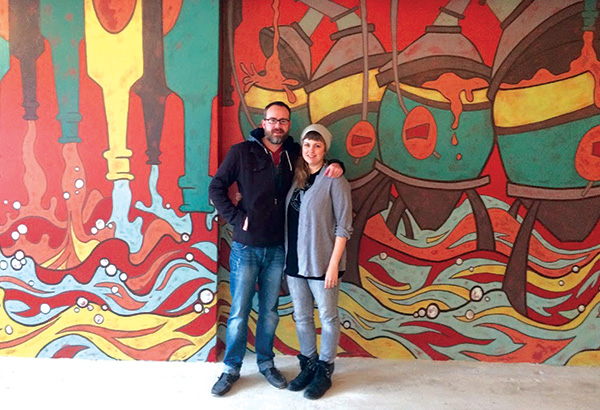 Our Family
Stephen and Jenn met while attending college together, both studying art and education at Miami University. Jenn manages a local mural program and creates and sells handmade jewelry. She loves decorating their home, taking dance classes at the YMCA and vintage shopping. Stephen is the Art Education Coordinator at an art studio for adults with disabilities. He loves painting in his studio, watching/playing sports and growing veggies in the garden.
We live in Hamilton, Ohio, a small, friendly neighborhood near lots of growing families and our family members all live within 30 minutes of our home. We celebrate lots of holidays and birthdays and love family game night. There are several nearby parks and splash pads, and even an outdoor amphitheater where you can listen to concerts for free! Our dog, Karma, is an adorable welsh corgi and has been with us all throughout our 11-year marriage. She loves watching squirrels from her window perch and would love to share her toys with a little sibling.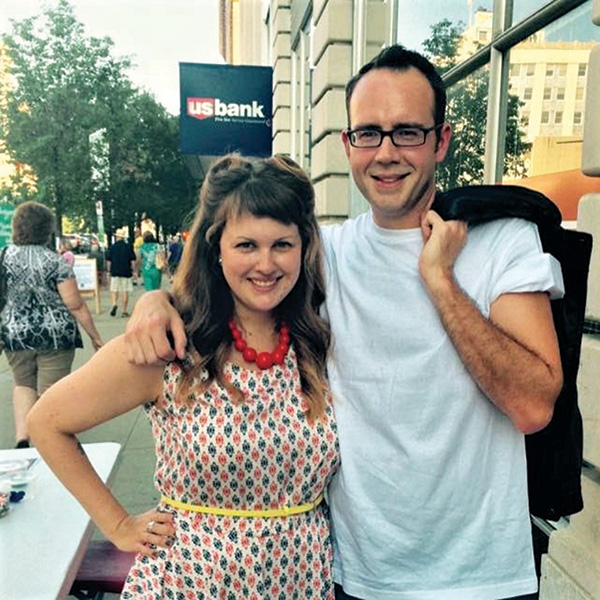 We love trying new restaurants, grilling out in the backyard, visiting art galleries and watching movies together. We also love to travel and explore new places together – some of our favorite places are California, Lake Michigan, and Gatlinburg and we will soon be going to Alaska for the first time! We cannot wait to add a child to our family and enjoy new and fun things together!
The Future
We have a lot of love to give a child, and promise to provide them with every opportunity possible. We believe in sharing meaningful experiences and creating memories as a family; always respecting and encouraging each other. We have dreamed of having a child for many years and are ready to open our home with loving arms.
It's important to us to build a loving and supportive relationship with you and promise that your child will always know their whole unique story. They will know where they came from and how much they are loved by all the people in their life. Thank you for taking the time to consider us as adoptive parents. We admire your courageous and selfless love and are excited about the possibility of meeting you and getting to know you more!
Sending you much love,
Jenn and Stephen S.
For more information about our family, please contact Adoption Link at 1-800-643-3356.